Treatment of Plantar Fasciitis Now Available at Tacoma/Valley Radiation Oncology Centers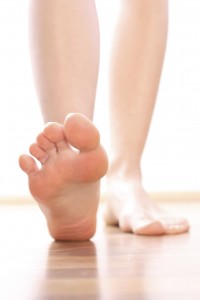 Tacoma, WA – There is great news for patients suffering from painful heel spurs, commonly know as Plantar Fasciitis. Tacoma/Valley Radiation Oncology Centers (TVROC) is pleased to announce that radiation treatment for Plantar Fasciitis is now available at all five center locations. Known for its anti-inflammatory effect, radiation is an excellent treatment alternative for patients who've had little to no success with standard treatment options. Patients with refractory Plantar Fasciitis should consider radiation therapy to reduce their pain and improve their quality of life. Studies have concluded that patients will benefit from treatment with low dose radiation. A randomized controlled trial demonstrated that 6 painless treatments offer effective therapy. A simple consultation with one of our physicians will help determine if radiation treatments are the right fit for each patient and it puts them one step closer to relief from this painful condition.
At Tacoma/Valley Radiation Oncology Centers We offer the most advanced treatment planning and radiation therapy services. With our experience, expertise, and strong service commitment, no team will fight harder for a patient's health. With offices in Tacoma, Puyallup, Gig Harbor, and Olympia, TVROC patients have the comfort and convenience of receiving medical care in their own community without travel to distant, unfamiliar locations. To learn more about the treatment advantages at Tacoma/Valley Radiation Oncology Centers or to schedule a consultation you may phone us at (253) 627-6172.